Elder Green - Litterfall LP (autumn equinox)
£

15.00
Sold out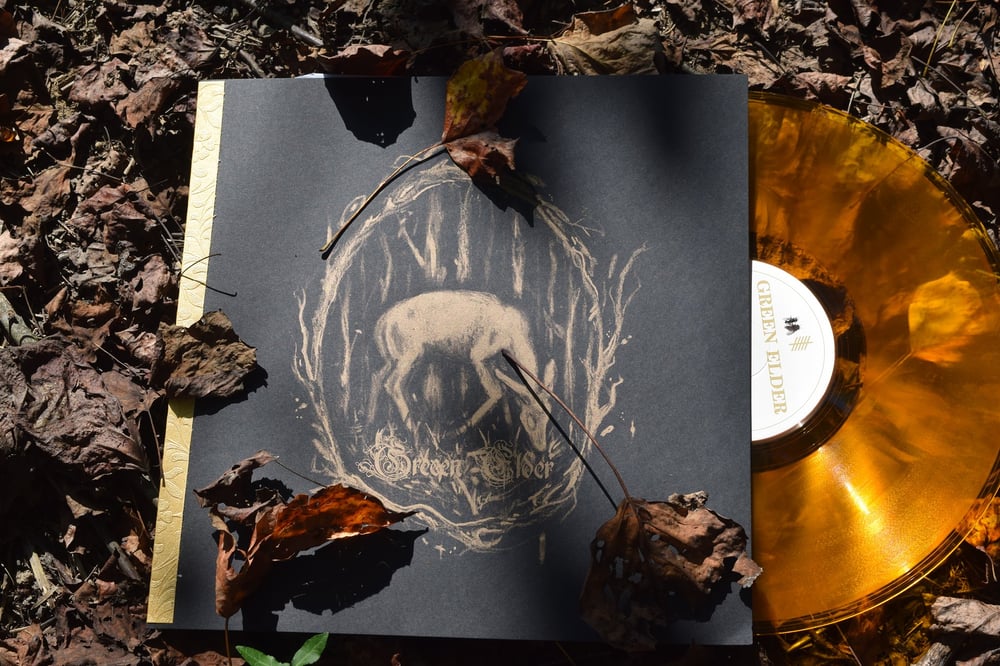 We are absolutely thrilled to have an extremely limited stock of the stunning new album "Litterfall" by Elder Green here at Folklore Distribution.
Containing 4 tracks for timeless ritual folk this is without doubt a release any fan of the pagan folk and related genres will not want to miss out on.
Housed in a stunning hand-constructed 12" folded sleeve with hand-written lyrics and notes the LP is pressed on to autumnal clear orange wax and is truly one of the most beautiful vinyl releases i've had the pleasure to hold. The time and effort put into the presentation of the LP is encapsulated perfectly in the haunting splendour of the music it houses.
Simplistic yet breathtaking, "Litterfall" is an absolutely phenomenal set of recordings. We can't say how honoured we are being able to make these available within Europa along with our other North American ritualist / pagan folk releases.
Limited to only 100 hand numbered copies worldwide, as with the previous Elder Green releases, in guaranteed to sell out immensely quickly.
Please Note - This LP will be sent out in recycled packaging to help keep postage costs down and to lessen the environmental impact on distributing it.
As with all other items we stock Folklore Distribution does not make any profit on this LP as we only want to help spread the extraordinary music of our North American brothers and sisters within Europa without people having to pay more for the postage than the actual release.