Joy Shannon and the Beauty Marks - Aes Sídhe CD
£

10.00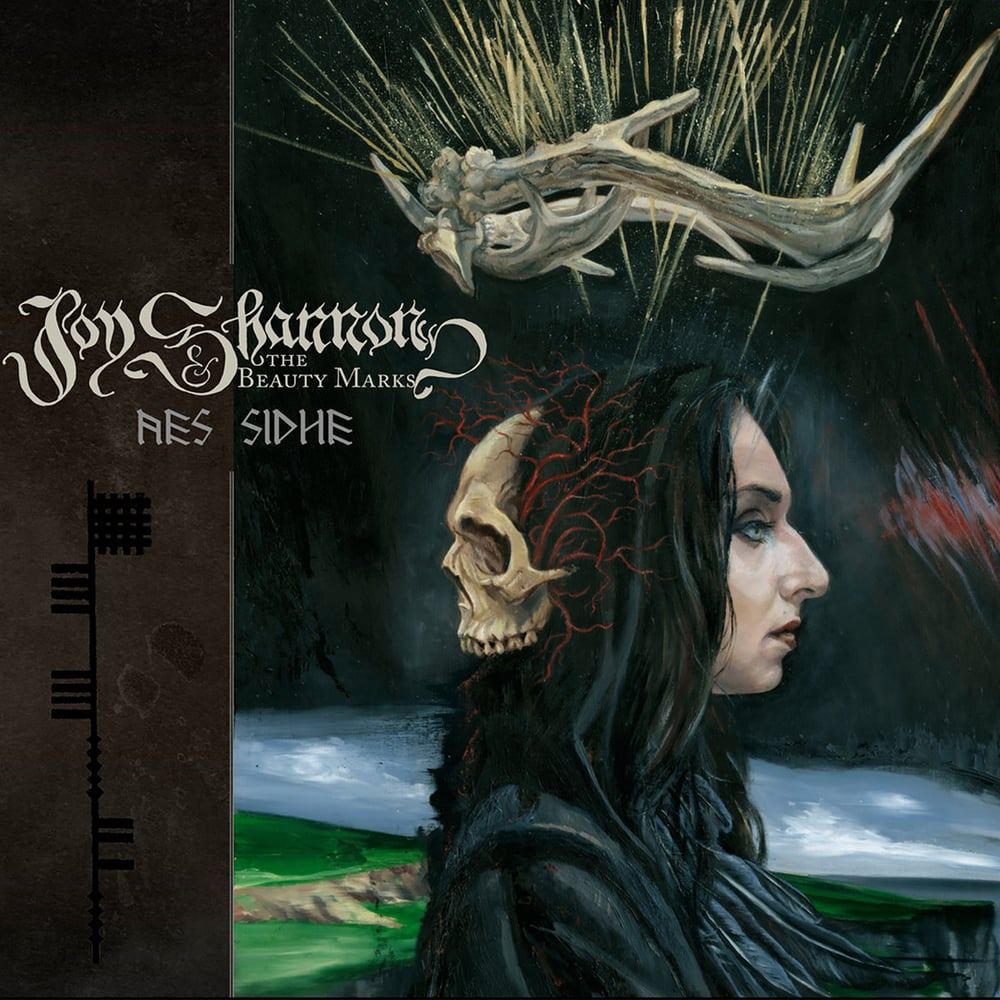 Folklaw Distribution are overjoyed to announce the second release to be stocked by ourselves is the stunning dark folk opus "Aes Sídhe" by Joy Shannon and the Beauty Marks. This is the first time the album has been available for sale in the UK and Europe.
(For those of you in the US and the rest of the world please order directly from the band https://joyshannonandthebeautymarks.bandcamp.com/)
To simply class "Aes Sidhe" as dark folk doesn't do justice to the hypnotically enticing exquisiteness of the music contained within the 13 tracks the album. Enshrined in a shadowy darkness the album works its craft, holding the listener spellbound until the final notes delicately fade from the speakers.
The album comes housed in a beautiful 6 panel digipak with full of art by Paul Romano and photography by Xun Chi
From Joy Shannon's bandcamp:
The concept album was inspired by the ancient Celtic and Nordic mythologies about death and rebirth into the afterlife. It is called "Aes Sidhe", which in Irish means "people of the mound" or spirits, ancestors or people who have passed over. The ancient Irish buried their dead in a mound, which symbolized the pregnant belly of the goddess, who would rebirth the dead into the otherworld. This album explores the ancient view of the dying process, the darkness in between when one awaited rebirth and then the various parts of the afterlife, called by many names and envisioned in a variety of ways, from the land of youth "Tír na nÓg" to the land of honey "Mag Mell". There is even a tribute to Tolkien's reimagining of Nordic and Celtic mythological afterlives, in the "Grey Havens" song.
Amie Beckworth of the majestic dark folk band Horse Cult wrote of the CD in her review for Heathen Harvest Periodical:
"So, welcome to Shannon's dreamworld. The eternal tale of birth/death/rebirth flowing through her veins, through her fingers, from her mouth, is not the stale offering of dusty books or the cold canting of dried up doctrines. Aes Sidhe is the ever-living texture of oral traditions, the never-ending Mystery, the triumphs of the human spirit."
The review in full can be read here: https://heathenharvest.org/2017/05/30/dreamcraeft-joy-shannon-beauty-markss-aes-sidhe/